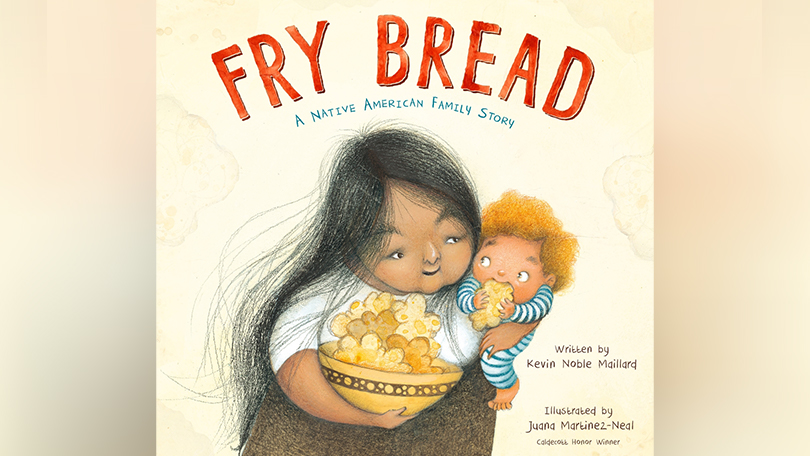 Fry Bread shares what fry bread is and what it means and represents to a modern Native American family. This illustrated book is written in lively verse. A sample from the text:
"Fry Bread is time
On weekdays and holidays
Supper or dinner
Powwows and festivals
Moments together
With family and friends"
A fry bread recipe is also included.
The author, Kevin Noble Maillard, is a Native American journalist and member of the Seminole Nation of Oklahoma.
---