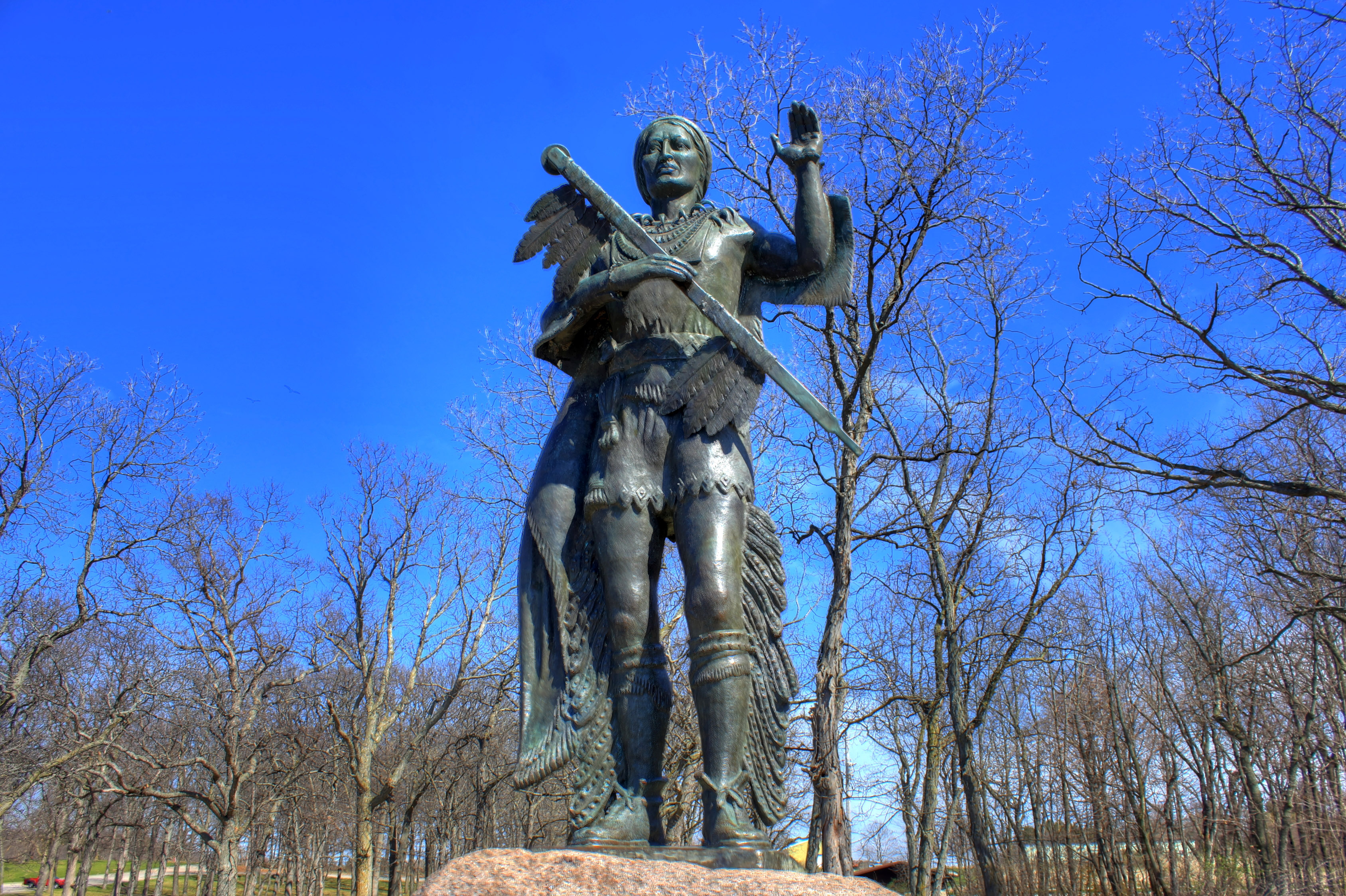 Details
Last updated on Monday, October 8, 2018. Please use the contact information below for the most up to date information.
Category:Archeological site Nature
Audience:Grades PK-12
Cost:Parking, view rates here: https://dnr.wi.gov/topic/parks/admission.html
Phone:(920)989-1106
Address
N7630 State Park Road
Sherwood, WI 54169
About
This park perched on the eastern shores of Lake Winnebago got its name from the limestone cliffs of the Niagara Escarpment, which were considered sacred and used by early Native Americans for burials and ceremonies. Visitors enjoy discovering the Indian Mound Trail, a 40-foot observation tower, a statue of Winnebago Chief Red Bird, and effigy mounds.
On the edge of the escarpment overlooking the lake is the central portion of the once more extensive effigy mound group, which included a bird, an animal (probably a bear), a large concentration of water spirits or panthers, and small conical mounds.
Some mounds at High Cliff were first featured in Increase A. Lapham's 1855 Antiquities of Wisconsin. The large number of water spirit mounds is characteristic of the many mound groups built on the eastern shore of Lake Winnebago and in eastern Wisconsin in general. Six of these long-tailed effigies, as well as several conical mounds, may be seen along an interpretive trail at the park.
---