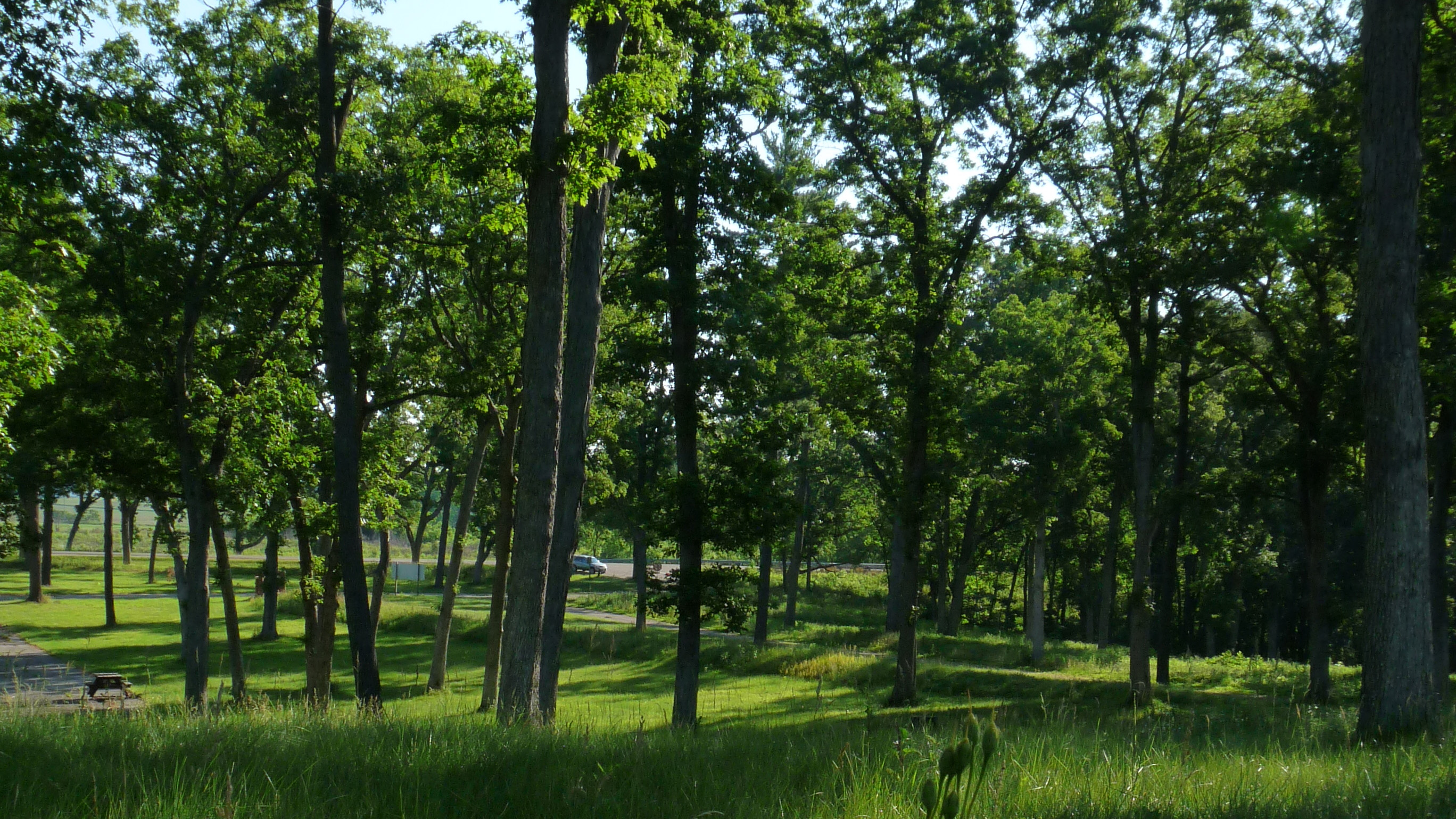 Details
Last updated on Monday, October 8, 2018. Please use the contact information below for the most up to date information.
Category:Archeological site
Audience:Grades PK-12
Cost:Free
Address
State Highway 16
Wisconsin Dells, Wisconsin
About
Overlooking the Wisconsin River in south-central Wisconsin, the well preserved and maintained Kingsley Bend mound group is owned and managed by the Ho-Chunk Nation. These mounds formerly were preserved within a Wisconsin Department of Transportation wayside along State Highway 16, but were transferred to the care of the Ho-Chunk Nation in 2006. The Ho-Chunk view these mounds, as all mounds, as an important cultural and sacred place but welcome respectful visitation.
The mounds extend down the slopes of a hill to the Wisconsin River, bordered on the south by a spring-fed creek. A huge, classic, water spirit mound that is oriented towards nearby springs, and long linear mounds are located next to the parking area, while a line of large conical mounds, two bear effigies, and a short linear occupy the bluff top overlooking the Wisconsin River. A large eagle-like bird effigy and a long straight tapering linear mound sometimes interpreted as a snake are situated on the opposite side of Hwy 16, and are not as easily visited.
---