Grades PK-12
Perrot State Park
---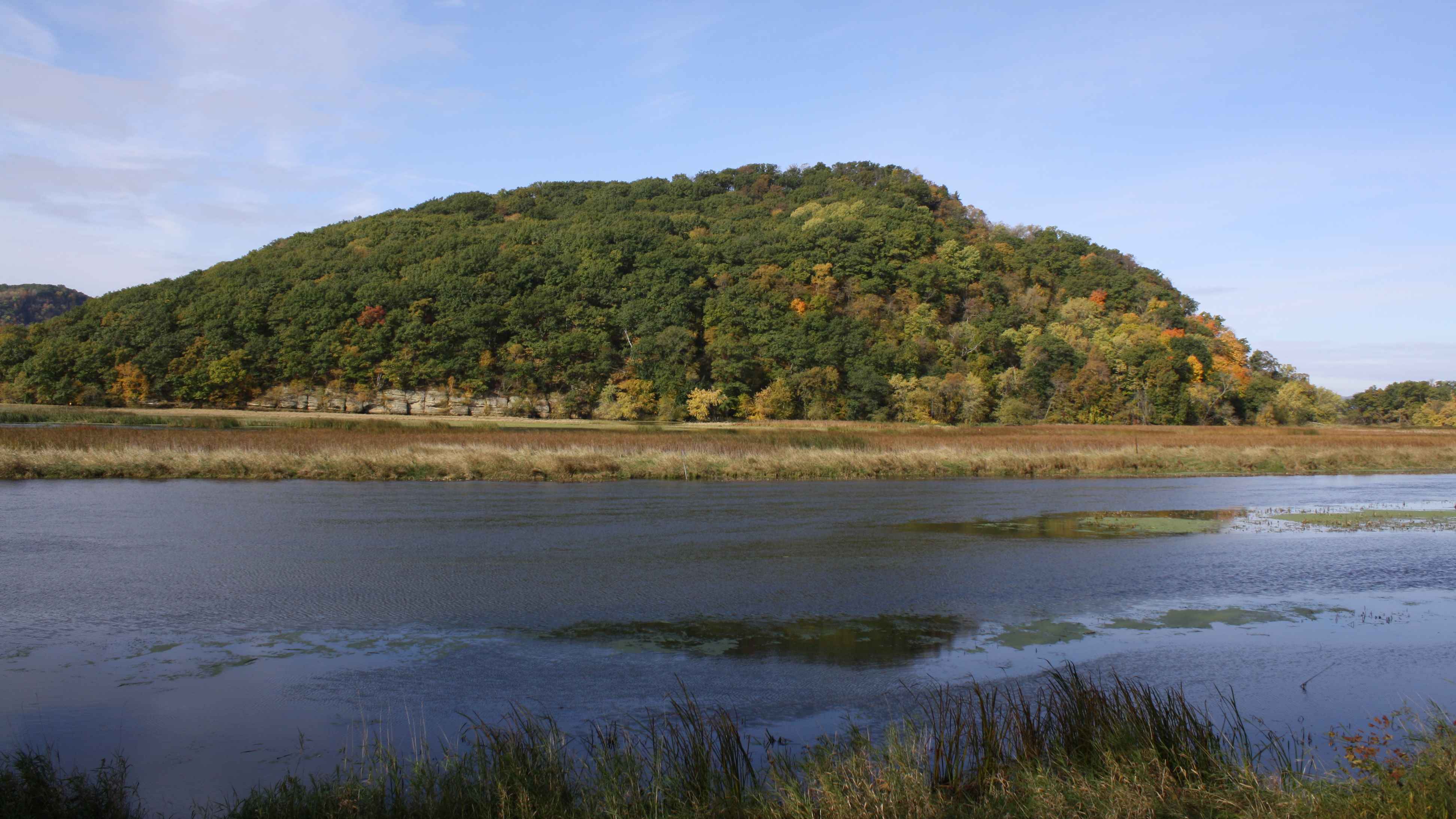 Website
Details
Last updated on Wednesday, October 10, 2018. Please use the contact information below for the most up to date information.
Category:Archeological site
Audience:Grades PK-12
Cost:Parking, view rates here: https://dnr.wi.gov/topic/parks/admission.html
Phone:(608)534-6409
Email:[email protected]
Address
W26247 Sullivan Road
Trempealeau, WI 54661
About
Just north of the town of Trempealeau, mounds from the Trowbridge mound group can be found at Perrot State Park.
The large group once consisted of 34 conical and oval mounds, two short tailed mammal effigies, a water spirit effigy in an aerial or flattened perspective and a bird effigy. Most have been destroyed by previous land use, but the park today preserves 16 mounds, including one of the tailed mammal effigies. Displays about area archaeology can be found at the Nature Center.
This state park is open 6:00 a.m.-11:00 p.m.
---