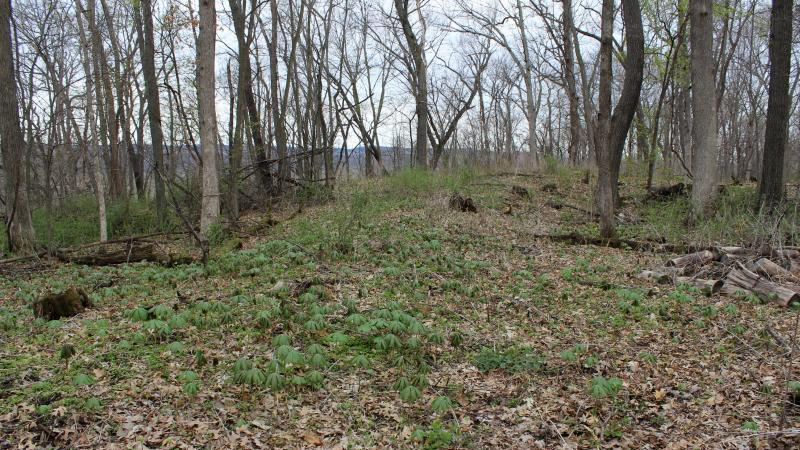 Details
Last updated on Thursday, October 11, 2018. Please use the contact information below for the most up to date information.
Category:Archeological site
Audience:Grades PK-12
Cost:Free
Phone:(608)784-3606
Address
End of Sand Lake Road
Cassville, WI 53806
About
A large bird effigy a wingspan of 270 ft. flies down a bluff slope edge high above the Mississippi River at the Cassville Bluffs Natural Area. It was documented in the late 19th century by T.H. Lewis who did not mention any other associated mounds.
The natural area is located at the end of Sand Lake Road, off of Highway 133, southeast of Cassville, Wisconsin.
---