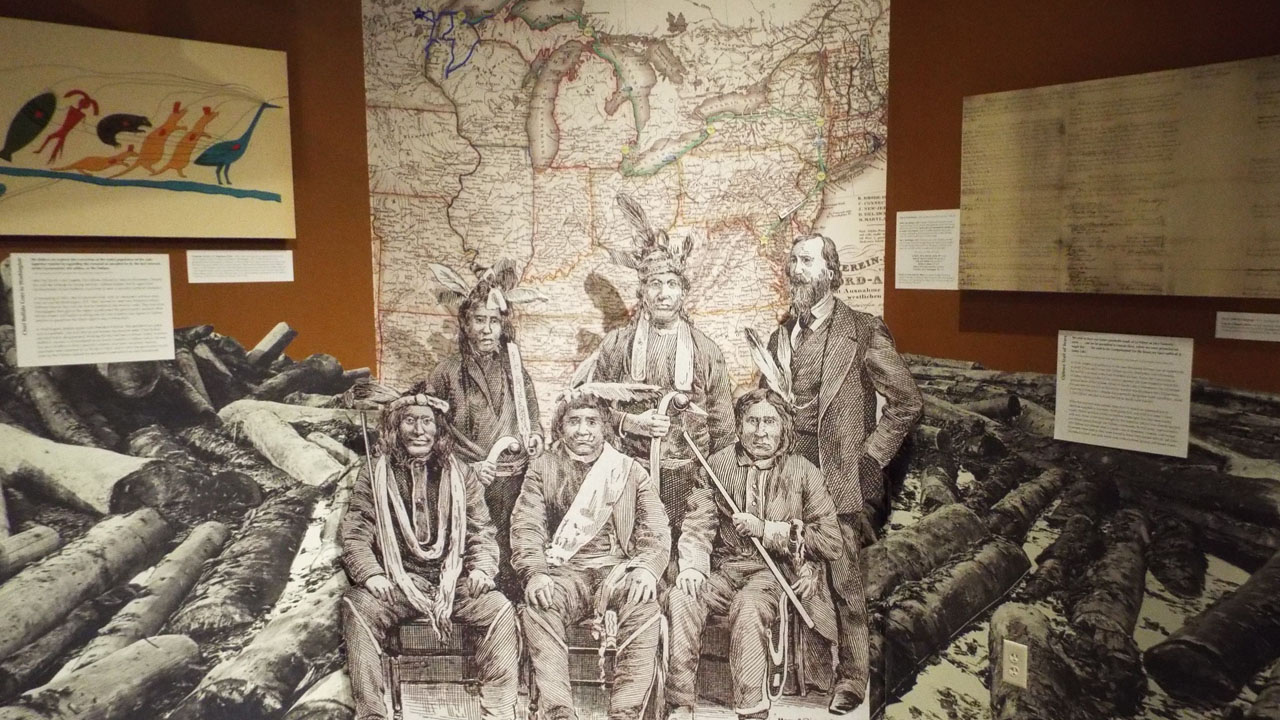 Website
Details
Last updated on Monday, October 8, 2018. Please use the contact information below for the most up to date information.
Category:Museum
Audience:Grades PK-12
Cost:Ages 5-17: $4; Adults: $7; Call or email for field trip pricing
Phone:(715)834-7871
Email:k.jacobson@cvmuseum.com
Address
1204 E Half Moon Drive
Eau Claire, WI 54703
About
Take an adventure in history to explore the intertwining paths of First Nations and European populations in the Chippewa Valley. Explore Baswewekwe's wigwam, trade with French fur traders, come face to face with broken promises, hear stories from Indian boarding schools, and discover what happened to the Village of Post.
Bring the museum to you with History Kits and Traveling exhibits. Our Wisconsin Indian Artifacts History Kit contains artifacts made and used by native people, and includes prehistoric, historic, and contemporary artifacts and photographs. Paths of the People: The Ojibwe in the Chippewa Valley traveling exhibit is a panel exhibit that can be installed on kiosks, or hung on fabric or carpeted walls. Learn how contact with Europeans, and settlement by Americans has forced them to adapt in order to survive.
The Chippewa Valley Museum connects people throughout the region, and inspires curiosity by collecting, preserving, and sharing historical and cultural resources.
---