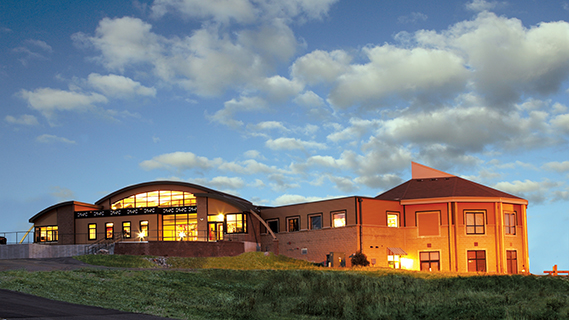 Download Resources
Details
Last updated on Monday, October 8, 2018. Please use the contact information below for the most up to date information.
Category:Culture Center Library Museum
Audience:Grades PK-12
Cost:Under Age 5: Free, Ages 5-12: $1; Adults: $3; Ages 55+: $1; For Educational/large group tours, please call ahead and schedule an appointment.
Phone:(715)478-7478
Address
8130 Mish Ko Swen Drive
Crandon, WI 54520
About
The Forest County Potawatomi Museum, Cultural Center and Public Library was primarily created to educate the public with a permanent exhibit outlining significant historical events and to pass the culture and traditions of the Bodewadmi to the next generations. Come explore the collection of historical and contemporary photographs, audio/video, books, treaties, manuscripts, language material and other memorabilia.
---