Grades PK-12
Frog Bay Tribal National Park
---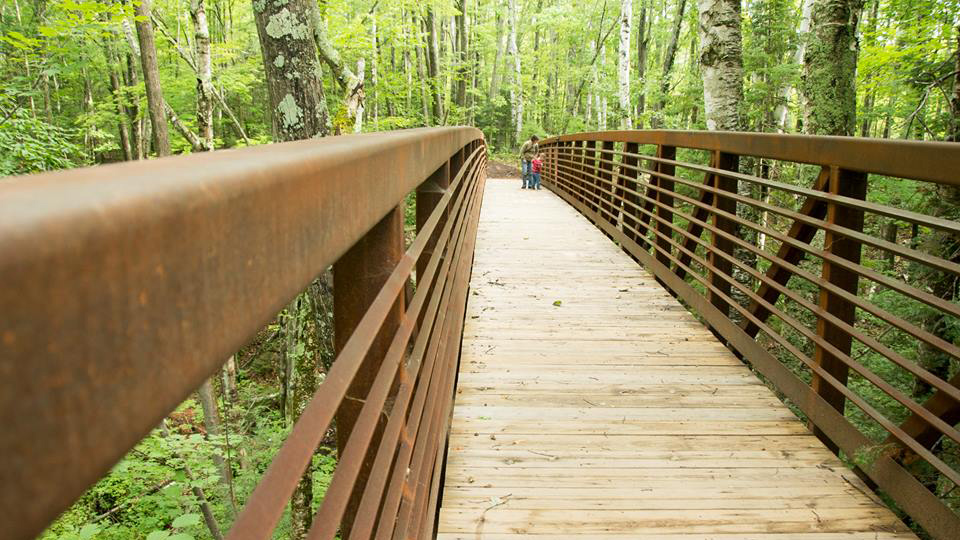 Download Resources
Details
Last updated on Thursday, April 27, 2023. Please use the contact information below for the most up to date information.
Category:Nature
Audience:Grades PK-12
Cost:Free
Phone:(715)779-3750
Email:[email protected]
Address
92060-, 92070 Frog Bay Road
Bayfield, WI 54814
About
Frog Bay Tribal National Park is the first tribal national park in the United States. All of the almost 300-acre park's infrastructure – the trail system, interpretive signs, bridges, and comfort station – was developed through careful planning by tribal staff. The park protects the lower estuary and mouth of Frog Creek and further restored former reservation lands to tribal ownership.
The park is open to both tribal members and the general public, but part of the conservation area is only open to designated uses by Red Cliff tribal members. Use park maps to ensure you are in visitor designated areas. Also, please practice "leave no trace" principles while enjoying the park's natural beauty.
---